Business Transfer from FMH USED EXTRUDERS RETROFIT to PLASTICS GMBH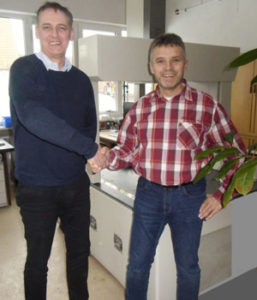 Franz Färber of FMH USED EXTRUDERS has ended his activity in the used machinery business after more than 20 successful years and careful consideration. The business was handed over to RETROFIT PLASTICS GmbHunder the leadership of Managing Director Jürgen Söder.
The successful concept of both companies will be continued in the future by the years of experience RETROFIT PLASTICS.
Franz Färber informs:
"I am very happy to present the company RETROFIT PLASTICS GmbH, which fully will continue my business model. With this successor I am convinced that you still will be competently advised and looked after, no matter if you want to buy or sell used extrusion machines. For your loyalty and your confidence in the past years, I thank you warmly and I wish you all the best and a successful time. "
From now on all orders will be processed by RETROFIT PLASTICS GmbH. Furthermore, Franz Färber is the RETROFIT PLASTICS GmbHfor some time as a consultant available.